Research and Development
In numerous projects, the IBE AG often comes into contact with problems, for which it is necessary that IBE AG must develop solutions that are not available on the market. IBE AG works very successfully with research institutions and universities to achieve this..
As an example of a very successful solution finding, the project "GRARANT" Dar (EU-funded project with the University of Bremen):
The aim of the project "GRARANT" was the new development of a robust camera-based recognition system for Granulatkörneranalyse and integration into a production process, which uses images from the process environment to independently support the 3D size and shape recognition.
Based on the volume data obtained by the 3dD size detection, basic key figures are obtained that characterise the structure of the material. These characteristics are used to analyze how different particle sizes and particle size combinations are determined in the processing process and the optimal processing parameters. The focus here is on the different raw materials used and the mixture preparation, which is of central importance for the entire processing process.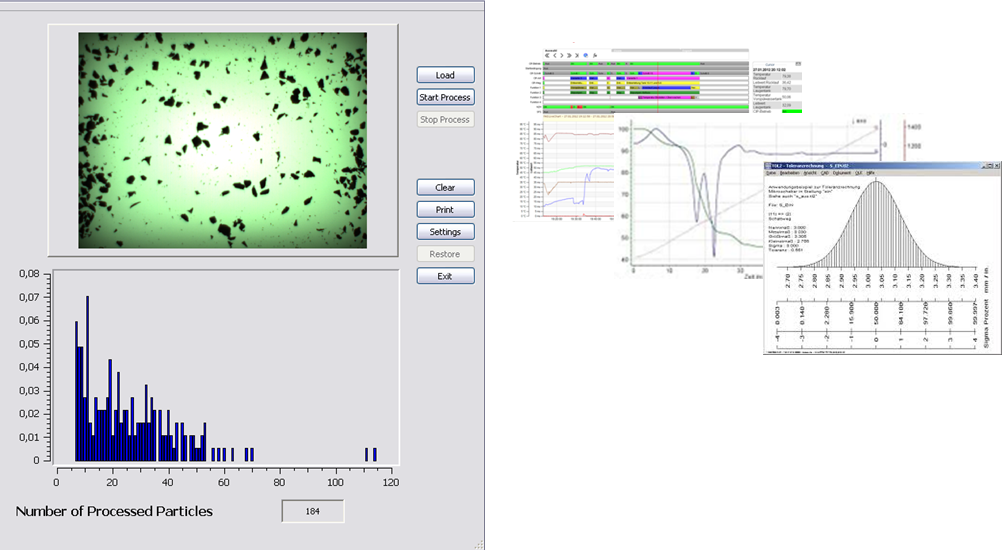 In addition, the processing process of plastics processing is treated. The focus here is on extrusion, as it offers many starting points for comparable other manufacturing processes with the problems of worm currents and tool design. This should also give rise to the possibilities of preparing further plastics in order to reflect a further environmental idea through even more recycling. The whole is then combined in a novel process engineering analysis (VTA) software (platform based) that provides information for the entire process chain.
This innovative quality monitoring system, which will consist of combined IT platform, computer and camera technology, is geared to low-cost components and designed to be user-friendly.